If a picture is worth a 1,000 words;

How much is a repeating picture is worth?

This is all about 'How to Read & Trade" the repeating cycles of indicator patterns;
using this tool can help you make an extra $200-$500/day.

"Repeating patterns = Repeating profits"

If are here; you must be looking for something to help
you improve your trading results....

I have put together a combination of 10 indicators that will have you making more winning trades THIS WEEK!!

I have made this very inexpensive, you probably paid more on your last
trade commission than this will cost, but it does have a price.

If you are not willing to pay the $20.00 I ask for this reliable trading tool,
then you can't be serious about wanting to make money trading.

If you can't afford the $20.00, you are probably trading with "Scared Money" and
won't have the courage it takes to consistently make money trading.

If one reliable indicator is good,
"9 More makes it Better".

Using 'Exponential Smoothing' I have synchronized
10 of the most reliable Oscillating Indicators,
into a single graphic overlay

It provides you with the highest probability of success,
and shows you the best entry and exit points.

These 10 indicators work in unison; confirming the trend and strength
of the market's direction so you can be confident in your trade!!

Even if you just use it as a secondary indicator to your current system;
you will gain significant benefits and courage;
It will confirm the good trades and save you from some bad ones.

I would like to offer a
Money Back Guarantee, but I can't.

If you think of all the people you know who can screw-up
a perfect set-up and then add the people who lack the necessary courage or self-discipline required
to succeed in trading, it's not possible.

In many respects life is about being in the
"Right Place at the Right Time",
this is also true for trading!

Brokers want you to believe that you can't time the market;
but you can identify and time the market trend!
And since you can do this you can gain a higher probability of success;
improving your results because you trade with the trend and avoid trading against it.
My name is Steve and I created this "Graphic Indicator Set"
It identifies market trend and momentum using the 10 best oscillating indicators;
it works with Stocks, Gold, ETFs, Forex and the S&P E-mini.

In addition to a formalized approach and a specific trading criteria,
it is 100% visual so you will actually
SEE each set-up as they progress and also
SEE why one trade work and another does not.

You will now be able to SEE exactly what a good trade looks like;
this visual method will help save you from making bad trades on the first day.

I also include the hidden support and resistance lines that professional traders use and live by,
so you get to trade with them and with market momentum;
not against them!!

Additionally as soon as you have set-up your free charting account e-mail me and I will send you the whole file and save you the set-up time.

I only trade when I see a specific and favorable set of circumstances, where the risks are minimized and the probability of success is high.

We all trade by choice; I choose to trade only when this method shows me that I have the highest probability.

Recent purchasers have improved from 50% to 82+% success rates and say they
are making $200-$300/day more after just a few days of practicing in simulation mode.

A recent purchaser sent me this:



I can't begin to adequately express how pleased I am with your Ultimate Indicator. I trade the e-mini S&P and had been using a system of indicators and triggers that were generating too many entry opportunities and very limited profits. Your Ultimate Indicator keeps me out of bad trades and helps to maximize profits on the few trades I now take. From many of the comments and observations in your manual, I can tell that you are a very experienced and knowledgeable trader. I have a few questions that I would love to ask you in a telephone call. I'm 70 years old and need to be successful at trading since I lost just about everything in a business failure 2 years ago. At this point, your Ultimate Indicator is giving me great confidence that I will be successful. Please let me know if a conference call can be arranged.
Thanks.
Like any new skill practice will improve your long-term results
I suggest a several days of practice before trading live
and please start with small trades.

This is an indicator set provides the best combination of reliable indicators
and the settings that allow them to work together in a single overlay.


This indicator set works with US and Canadian Stocks and ALSO with $1 NASDAQ stocks,
and Pink Sheets and Bulletin Board stocks that have regular trading volume.

This system is easy to learn and will fit your budget; and it is 100% visual;
it will either confirm your trade or not,
you will see if your timing is right or not,
you will see it, plain and simple.

The downloading pdf. is loaded with trading insight, provides a 'Turn-Key System' and a conservative 'Trading Plan' that will help you make more winning trades in short order!

People who have had mentors have greater success because they are copying
what someone else has already used to succeed and get to avoid the costly mistakes.

This system will help you make better trading decisions in one day and
save you from second guessing yourself and it does not
matter if the market is going up or down.

This method helps minimize your trading risk with better timing but also provides you with a trading methodology and rules to help you preserve and protect capital!

This tool works in any time frame; 5, 10, 15, 30, 60 minutes for investors and
day traders alike; this product pays for itself in one trade!



Trading stocks is not rocket science; there are no "Tricks",
it comes down to
Patience, Discipline and Special Knowledge;

How do you:
Identify the prospective trade,
Establish 'entry and exit points' for the prospective trade
and most importantly,
When do you execute the prospective trade?

A 'Free' website is included and runs MS Silverlight which you can download
'Free' for both PC and Apple users.
This charting tool is not compatible with any specific trading platform;
it was designed to run side-by-side, simultaneously
from it's own website with live data feeds and I suggest a second monitor.

Stop procrastinating!

Take control of your financial future!

The instructions for these are in a PDF file that you can download immediately
and read in about an hour.
After setting up an account and your portfolio on the charting website,
I will forward you the indicator set in a way that it will already be
set-up for you when you start your first charting session.

But please read the booklet so you understand the methodology!

Just one payment, no additional fees for data feeds or membership.

Winning trades inspire confidence and invigorate you to do it again and again; this system teaches you how to repeat the profitable trades every day!

You can back test this indicator with any stock you like over any period of time you choose and see for yourself the incredible accuracy. The website provides live, streaming market metrics and helps you make more money in fewer trades, saves on commissions and increases your profits by hundreds of dollars!

Use it as a standalone system or to confirm your current set-up method.

This system shows you the best time and price for you to buy and sell.
The clarity and simplicity will improve your timing and your trading profits!

This system is so easy that beginners and casual traders will understand the methodology.
Set it up in your computer and watch it work; timing your trades will become obvious!

Read this twice:

While this tool will help with the decision making process;
trading itself is not easy, it takes great self-discipline and courage
to execute your trade and hold your position while the price fluctuates
and your position looks at risk!
Trading is not for the 'Meek of Heart'.

Courage comes from trading with money that you CAN afford to lose!

This system provides a logical and proven process, a methodical approach and simple rules to follow so you can be a self-sufficient trader without monthly fees or memberships.
It's easy to learn and provides immediate results;
usually paying for itself in just one trade.
market timing, day trading, day trade indicator, trend trading, MACD, forex indicators, support and resistance, swing trading, stock timing, market timing, stock charts, stock indicators, buy sell signals, chart indicators, online trading academy, technical trading, trading plan
Why should you buy?

This tool is good now and for a lifetime of trading!
This is a turn-key trading systems, everything is included.
This is not theory; it is 'How To Make More Money Trading'!
Works with other set-ups to either confirm them or show you why not!
It more than pays for itself the first day and then pays you daily after that!
A simple and accurate system that will consistently identify the very best trades.
The methodology and logic outlined will have you convinced in the first two pages.
Knowledge is a good investment; this price includes a 'FREE' charting website & live data!
Buy now, read it tonight, paper trade for 5 days and increase your income starting next week!

Thanks for visiting the site; the 'Contact' card is only for your questions, not for collecting addresses,
don't worry there won't be any e-mails, postcards or phone calls from us.

If you don't buy now please bookmark the site
so you can find us again later when you finally change your mind!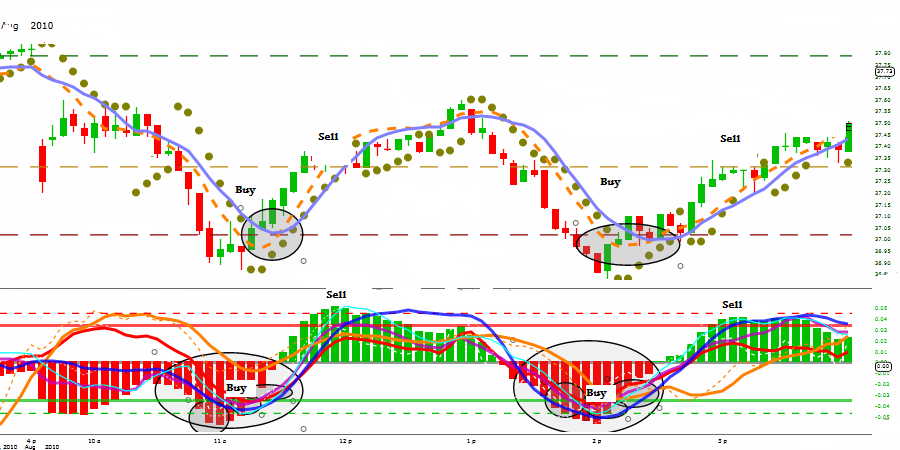 SEE THE DETAIL AND THE TRADE BECOMES OBVIOUS

To Purchase and Download Immediately:
(E-checks take 3-4 days to clear.)
Download links from Go Daddy are sometimes treated as Spam
so check your junk file if your product is not delivered within an hour.


http://shop.ultimate-stock-indicator.com

Standard SEC Risk Disclosure: Day trading and Equity Investing is inherently risky and may result in financial loss. Please consult with your financial advisor before participating in the financial markets as well as before using our indicators. The owners, and anyone affiliated with the promotion, creation, payment processing, marketing of this site will not be held liable if monetary losses do occur by using this product. Your trading profit/losses are your responsibility only and the past performance of any trading system or methodology is not necessarily indicative of future results. Please use common sense and get the advice of a competent financial advisor before investing your money in any financial instrument.